Love for Good Persons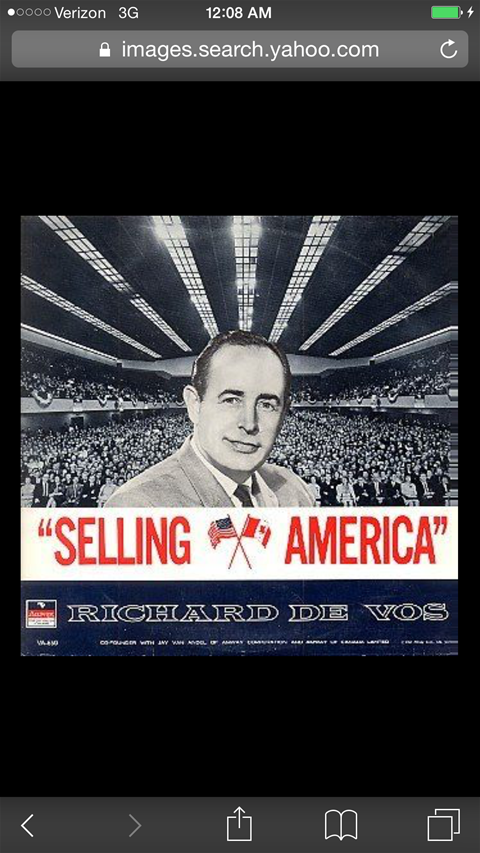 Each of us has one or more favorite persons we admire and select as a special teacher. Just as all of our real friends may be counted on one hand even so our favorite persons are few. Those we admire have something that resonates with our own value system. One of the all-time greats in the category of integrity, success and unique service was an unlikely President of the Amway Corporation and a WWII veteran. To know him is to love him for his patriotism and American values. I was first introduced to him in 1969 by a friend. Upon learning about him and his values I wanted to know more because of his communication skills, life values and integrity. He related to the "common man" and with a strong faith in God was a worthy mentor for thousands.
Regardless of the negative experiences surrounding the Amway business the Company name is a contaction of the American way, that of opportunity to better our own lives through community values, business dealings, personal growth and vision expression. 
On November 23, 2016 I woke up around 2 AM, checked on Rich DeVos and posted his all-time favorite speech, "Selling America" on Twitter. I was fervent to get Trump elected as the best person to take on Washington and "Make America Great Again". Within 10 hours a strange thing happened: Donald Trump announced Rich's daughter-in-law, Betsy DeVos as his Secretary of Education nominee! Whether this was an intuition or coincidence or not is irrelevant. It was memorable. If you want to hear the moving speech made before thousands of "Junior Achievers" just do and internet search and listen. No wonder Trump and DeVos were and are so popular with great Americans. Choose you mentors wisely.